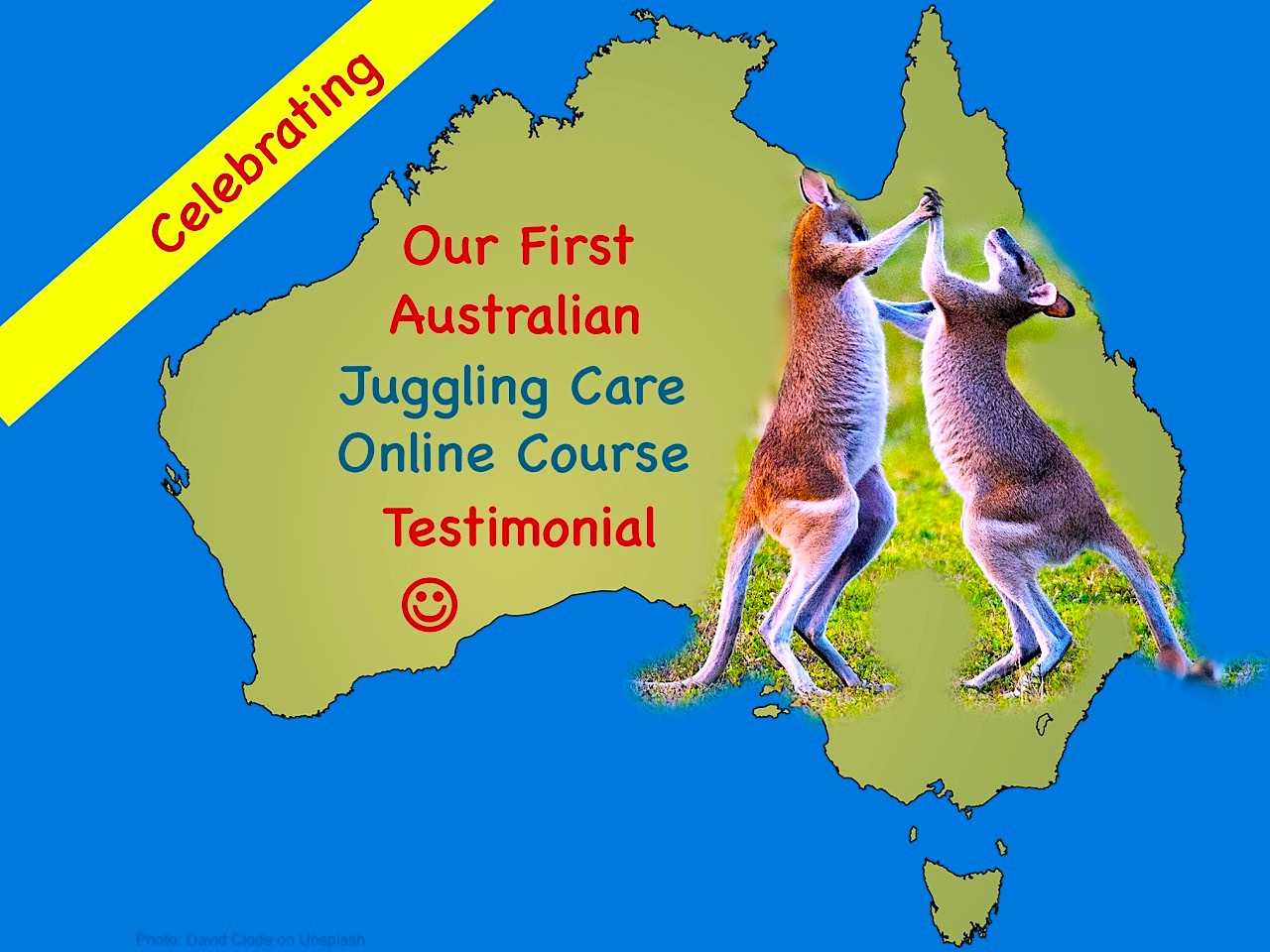 Today we are celebrating our first testimonial from Australia!
We appreciate all the feedback we receive about our courses and from time to time we publish some extracts on our Testimonials page. One of the exciting things about people's feedback is the wide variation in how Juggling Care and Catching the Smiles helps carers find the right solutions to what they need in their caring situations. This is because we use a coaching-based approach in our courses. This means we provide useful information and by guiding you through a framework of carefully chosen questions, our courses help you gain a greater awareness for you to develop your abilities so that you can build successful plans of your choosing that work well in your caring situation.
It's wonderful to hear people say our courses have greatly helped them find their feet in the early stages of caregiving, and there's an added depth when long-established carers also let us know how they've benefitted – as is the case in this extract from our latest testimonial, with thanks to Lisa in Australia:
I have read every book that I can get my hands on and done every course on managing challenging behaviour, and creating meaningful activities. So I was very excited when I discovered your Juggling Care and Catching the Smiles course. It is so well packaged and I really think it is an invaluable resource. It has some very interesting concepts and strategies that I had not considered before for improving various issues. It is so valuable to go back and read and re-read it to stay fresh and motivated and to keep being reminded why we do what we do, and how best to do it for ourselves and our carees. Each time I pick up something different. …. click here for the rest of this testimonial
Caring is an international language and as our Testimonials show, being available wherever and whenever you have access to the internet, our online video courses offer help to carers around the world.