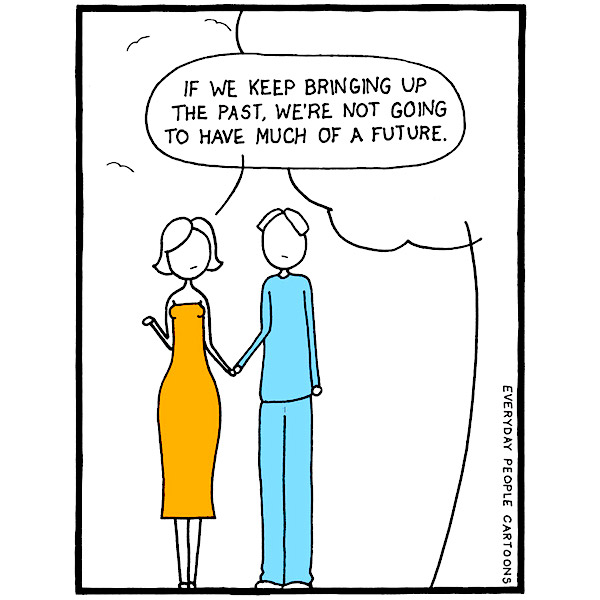 The end of a year is a time of reflection for many people – a time when we might decide to do some things differently in the year ahead. It takes careful thought and planning to successfully make changes.
As carers, making changes in our own plans can cause our carees ripples of anxiety that can lead to their, consciously or unconsciously, sabotaging the plans. So, to give your New Year's Resolutions the best chance, consider how each of your proposed changes might be perceived by your caree, take time to discuss the situation with them, and find ways you can support each other in making the agreed improvements.
Then, whilst it's wise to learn from our past mistakes, having done so, it's important to let go of what's unhelpful because unless we do, each time we bring up such things from the past, it can spoil the plans we're making for going forward.

Published under license from Cathy Thorne's Everyday People Cartoons