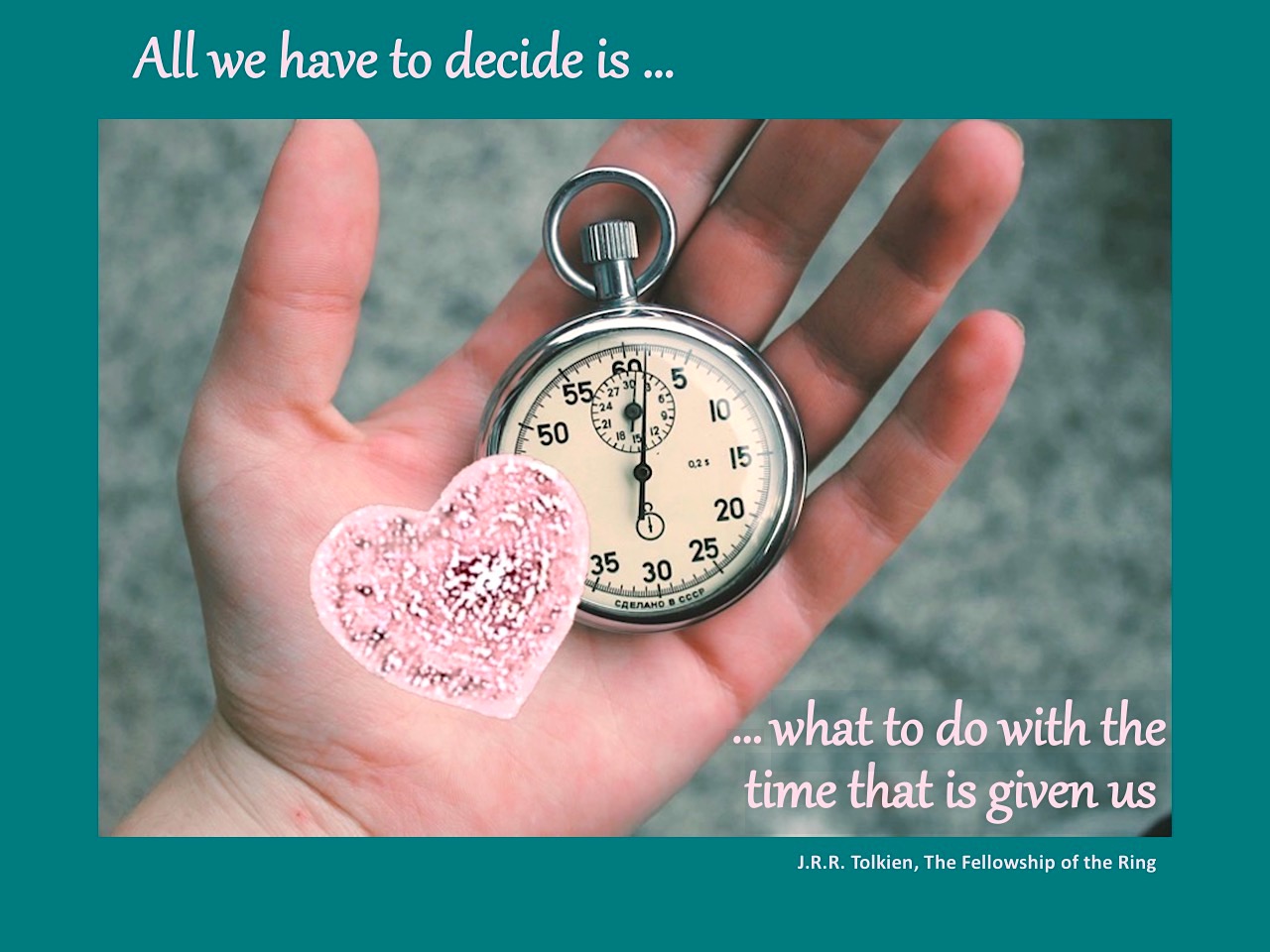 Tolkien made it sound so simple, but in reality, the decisions we make about what we 'do with the time that is given us' can be quite complicated.
Unpaid carers are facing considerable challenges as a result of the pandemic, and these have significantly changed their lives, both physically and mentally. Much of what previously gave them opportunities for short breaks has disappeared. So now, more than ever, carers can benefit from help with making the most of their time.
What do you feel when someone says something like: 'It's important to make time for yourself as a carer'?
No doubt it's well intentioned and kindly meant, but perhaps these can seem empty words unless the people saying them enable you to make this self-care become reality. Instead of saying WHAT to do, it's good when you're shown HOW to make your choices happen.
We've worked with unpaid carers for many years and have turned our face-to-face group workshops into online video courses that you can do at a pace and a place of your own choosing. The first of these, How to Enjoy More 'You Time' as a Carer empowers you to use your time in ways that help you make the best of your situation. It enables you to gain a good overview so you can decide what's important when considering how to use your time and energy well. It also encourages you to explore Covid-safe ways of including others in sharing what needs doing so that, alongside finding more enjoyment, you're able to include activities that promote your well-being.
To find out more, click on the link below: