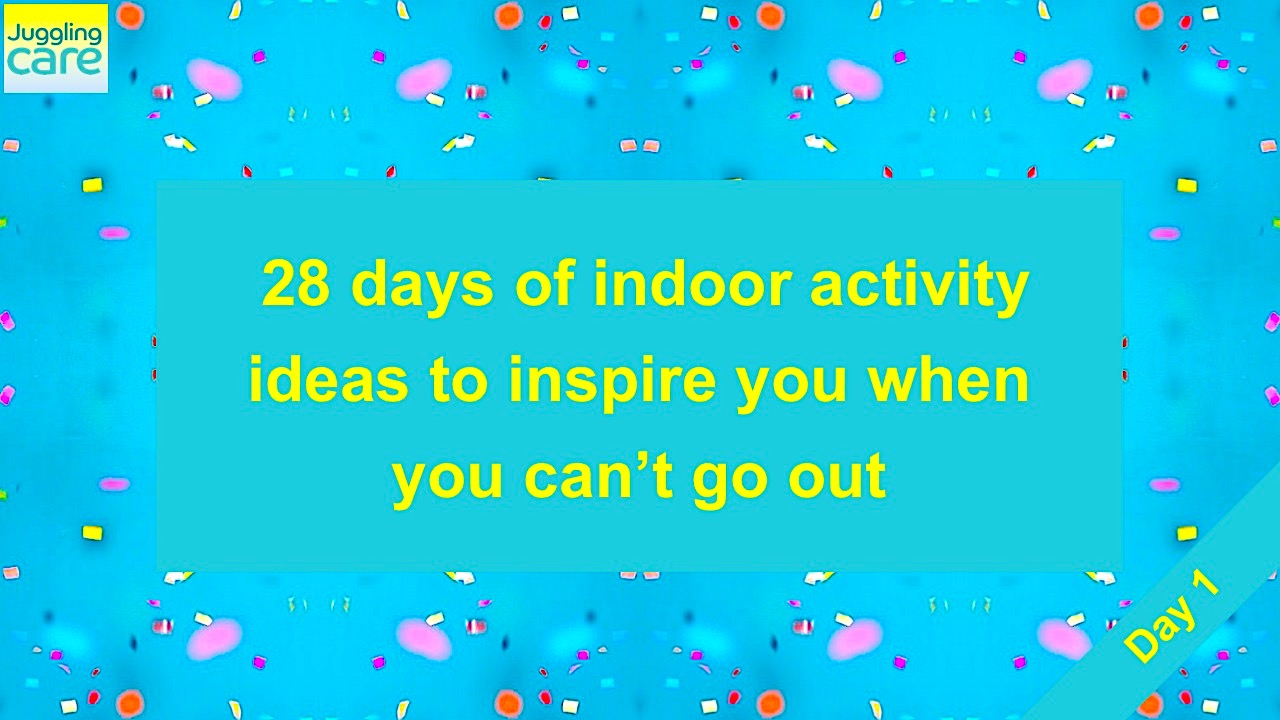 How would you like to benefit from the exciting challenge we've set ourselves? Each day over the next four weeks, we will be adding another idea to the Indoor Activities Bank we're building for you to dip into whenever you want inspiration.
Of course, with everyone having their own individual preferences, some ideas will appeal to you more than others - we're not suggesting you try them all. This is a great, risk-free way of widening your interests – you can lift the lid on activities you might not have considered previously and choose which ones you'd like to explore further.
During our first lockdown, we started posting interesting indoor activities on our Juggling Care Facebook Page https://www.facebook.com/jugglingcare. We've chosen some of those ideas to start us off for Day 1 so when you visit our Indoor Activities Bank you'll see what they are.
These activities are for everyone to share and enjoy.